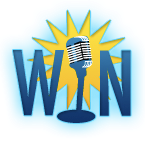 Too often "business news" focuses on stock prices, corporate earnings, and profit/loss ratios - not the people who make commerce possible.
Workers Independent News (WIN) gathers news by and about working people and creates programs and feature stories for commercial, public, community and college radio stations throughout the United States. WIN's mission is to bring balance to radio news coverage by providing stations with news and features focusing on:
• Organizing and bargaining for workplace democracy
• Workplace issues: safety, privacy, discrimination
• Coalition campaigns for a living wage and other goals
• Unions in communities and the political arena
• Workforce issues: undocumented workers, contingent and part-time workers, immigrant workers
Click here to read or hear radio quality labor news articles on education, general labor issues, economics, workplace safety, international labor rights, and more.