More than 40 classroom aides, bus drivers, school nurses and other non-teaching paraprofessionals and school related personnel (PSRPs) gathered May 16 for the first event of its kind hosted by the OFT to draw attention to the critical role they play in a child's education and the success of our schools.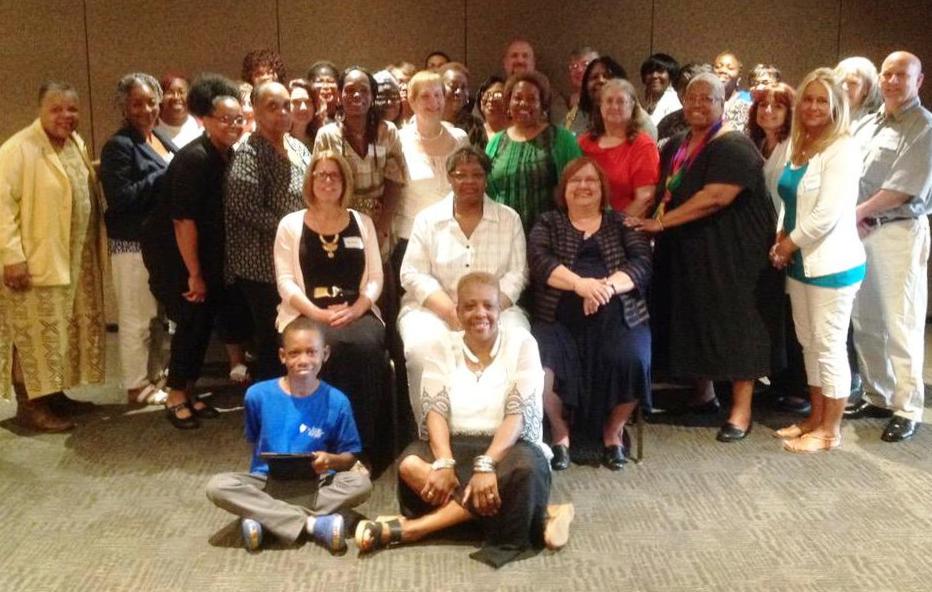 With more and more demands on teachers that reduce the amount of time they can spend with each student, paraprofessionals provide crucial support in the classroom and throughout the school day to ensure children are getting the support they need. Whether one-on-one time in class, making sure students are picked up and delivered safely between home and school or attention to their health and well-being, non-teaching staff members play an important part in the daily lives of children. 
The featured speaker was Ruby Newbold, a passionate advocate for the critical role PSRPs play in education.
Newbold's leadership and experience is vast and broad. She is an AFT vice president and  president of the Detroit Association of Educational Office Employees which represents more than 650 members. She also is a vice president of AFT Michigan and serves as state co-chair of the PSRP committee and as chair of the organizing committee. Newbold is also president of the Detroit Coalition of Bargaining Unions and a member of the Metropolitan Detroit AFL-CIO executive board.
Addressing the importance of the union in supporting the work of PSRPs and all educators, Newbold said there is great power in both belonging to a union and in the work we do for children.
OFT is grateful to the Toledo Federation of Teachers' Kris Schwarzkopf for planning the event.